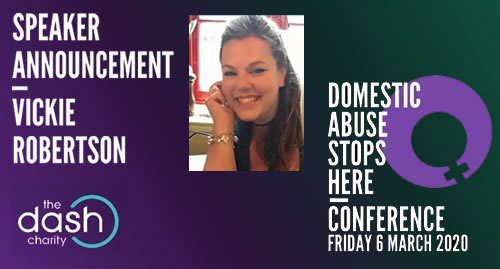 WHERE: The Green Park Conference Centre
WHEN: 6th March
TIME: 10:30 – 16:00 BST
COST: £70 General Admission / £63 Earlybird
We are proud to announce Kaleidoscopic UK Founder, Vickie Robertson, has been invited to speak at the DASH conference on International Women's Day. Friday 5th March, 2020.
Delivered by multi-agency professionals and survivors. Tickets inclusive of workshops / Q&A, book signings and buffet lunch.
Please click on the link to purchase tickets or contact us on kaleidoscopicuk@gmail.com
Celebrate International Women's Day 2020 with The Dash Charity and some of the most inspirational and knowledgeable speakers from the UK. Joining us at this event will be survivors, legal experts and government officials to share their insight on the challenges of keeping women and girls safe in our communities.
The International Women's Day theme this year is #EachforEqual. This conference will spotlight gender based violence as a barrier to women today, and explore what we as civilians, as professionals, and as people can do to tackle this issue. Domestic abuse affects 1 in 4 women – everyone knows someone.
Domestic abuse is everybody's business and the more we know the more we can help stop it. Domestic abuse stops here. See it. Stop it. Stand with us.
Speakers include:
Harriet Wistrich
Luke Hart
Rachel Williams
Nicole Jacobs
Lunch and parking provided at the venue